Just a l'il reminder to you fucking moral val-yooz folks.
Hey, you fucking conservative fuckoes- we're gettin' ever-closer to '06 and '08!
Just a reminder as your buddies start to play those good old moral values etc. cards- it has been confirmed that your good buddy Bill Frist used to "adopt" cats from shelters and "operate" on them. This story slipped out of sight faster than Sandra Day's indictment of th' current "administration".
mmm-kay? I mean, hey- not a big deal, right? Just thought I'd remind you.
Jesus. Look at that guy. What an utter fucking
asshole.
What an unmitigated old-money shit head. What I would give for five minutes alone with this fucking nipple and a tube sock full o' padlocks.
The Day Is Coming, citizens.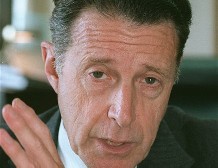 Oh, and I'm so, SO sorry that your fucking Cap Weinberger has croaked it. Boo fucking hoo.
Makes it a little easier to live without George H. and Ray Charles and them, I suppose. Boo fucking hoo.